Pre-teen, Teen, and Adult Programs
Free and unlimited programs
Each program has been designed to break down isolation and stigma, and equip individuals and families with healthy coping strategies and enhanced communication skills. This page lists our pre-teen, teen, and adult programs currently being offered. 
Please don't hesitate to let us know if you require accommodations such as interpretation, or, if there's something we don't currently offer that you would find helpful.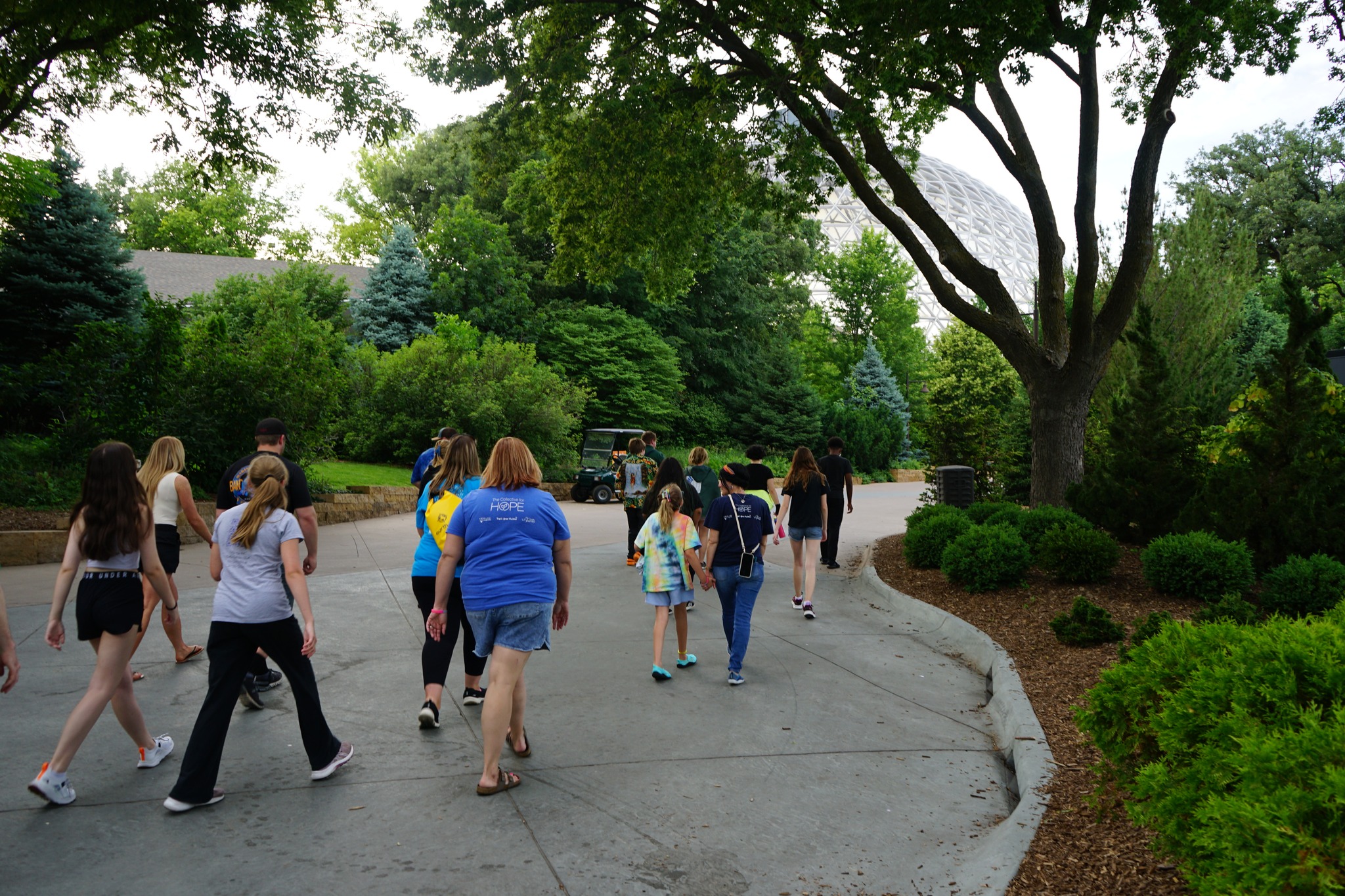 8-Session Family Support Groups
Our 8-Session Support Groups are a great choice for families who are ready to dive a little deeper and make a bigger time and attendance commitment. In this curriculum-based program, the same families attend for all 8 sessions as they progress through a series of grief-related topics. Having the same people in your group fosters trust and comfort, thus promoting more significant progress and better outcomes. Youth and adults work with trained facilitators in separate age/developmentally-scaled small groups.
When: 8-session groups run 4 times per year, alternating between Mondays and Tuesdays. 
REGISTRATION IS OPEN
OUR NEXT SESSION IS 
January 9th – Feb 27th 2024 (TUESDAYS) 
Where: In-person at 7811 Farnam Drive, Omaha, NE 68114
Time: approximately 6:30-7:45pm for 8 weeks in a row. Must plan to attend all 8 session. 

Open to youth ages 3-18 and their adult caregiver(s). 
Self-Care Saturday is a special time for YOU (with or without the family) to rest, recharge, and regroup in person at our center on 78th and Farnam Street in Omaha. Each month we'll enjoy a different topic, special guest, or fun activity designed to fill our buckets and recharge our batteries. We are excited to carve out this much needed time and can't wait to see you there.
When: In-person 10am-Noon CST
Once per month on a Saturday. Click registration link for monthly date and theme.
Open to youth ages 3-18 and their adult caregiver(s). 
Adults Helping Adults (AHA)
Adults Helping Adults (AHA) is a free in-person peer support grief group for adults who meet on a different night from the agency's family support groups. Whether you're 19 or 90, and regardless of how your special person(s) have died, we'd love to help you process and cope, create opportunity for connections, and hold space for all the feelings that come along with grief. It's our privilege to walk alongside you. Grief is heavy and you truly don't have to carry it alone. We hope to see you there. 
When: 1st and 3rd Thursdays of each month
Where: in person at 7811 Farnam Drive, Omaha, NE 68114. 
Time: 6:30-8:00pm CST
Open to adults 19+ 
Advanced registration is requested at the link below. 
The hustle and bustle of holidays can be especially challenging for people who are grieving. Tinsel & Tears is an opportunity to carve out dedicated time and space to remember loved ones and to make new holiday memories, while honoring the old. These day camps are filled with festive music, crafts, and activities. Whole families and-or groups of friends sign up and participate together alongside other participants and volunteers. There are plenty keepsakes and snacks to take home!
Join us December 2nd or 3rd 2023 in-person OR register to pick up a take-home kit. Click the link below for registration and time block options.
Open to youth ages 3-18 and their adult caregivers/extended family. 
Register below. 
Overnight retreats are an incredible opportunity for grieving teens to hang out with other teens who "get it." Campers benefit from the restorative nature of the great outdoors and participate in a variety of activities such as horseback riding, drumming, hiking, photography, ropes courses and a campfire. All food and drinks for the weekend are provided.
 We also get together for fun events throughout the year, if we have enough interested teens! If you have a grieving teen who'd benefit from being around others who truly "get it", please take a couple of moments to fill out the interest form below. 
 Open to teens age 13-18
Suicide Loss Survivors
Grief Support Group
The Suicide Loss Survivors Group is a twice-monthly peer-based grief support group for adults who have experienced the pain of losing someone to suicide death. Whether you are grieving the loss of a family member, friend,  coworker, or other relationship, and regardless of how much time has passed since their death by suicide, you are welcome to attend this group.
When: 2nd and 4th Wednesday of each month. 
Time: 6:30-8pm CST 
The Collective for Hope (admin building) 
8000 Chicago Street, Omaha, NE 68114
Open to adults 19+ 
email questions to: info@thecollectiveforhope.org 
Spanish Language Grief Support
This service is designed to provide resources and support for Spanish speaking individuals / families grieving a death loss. Interested agencies and individuals are encouraged to inquire by telephone or email Breina Romero:
402-507-0190 (en Espanol)
enespanol@thecollectiveforhope.org
402-502-2773 (English)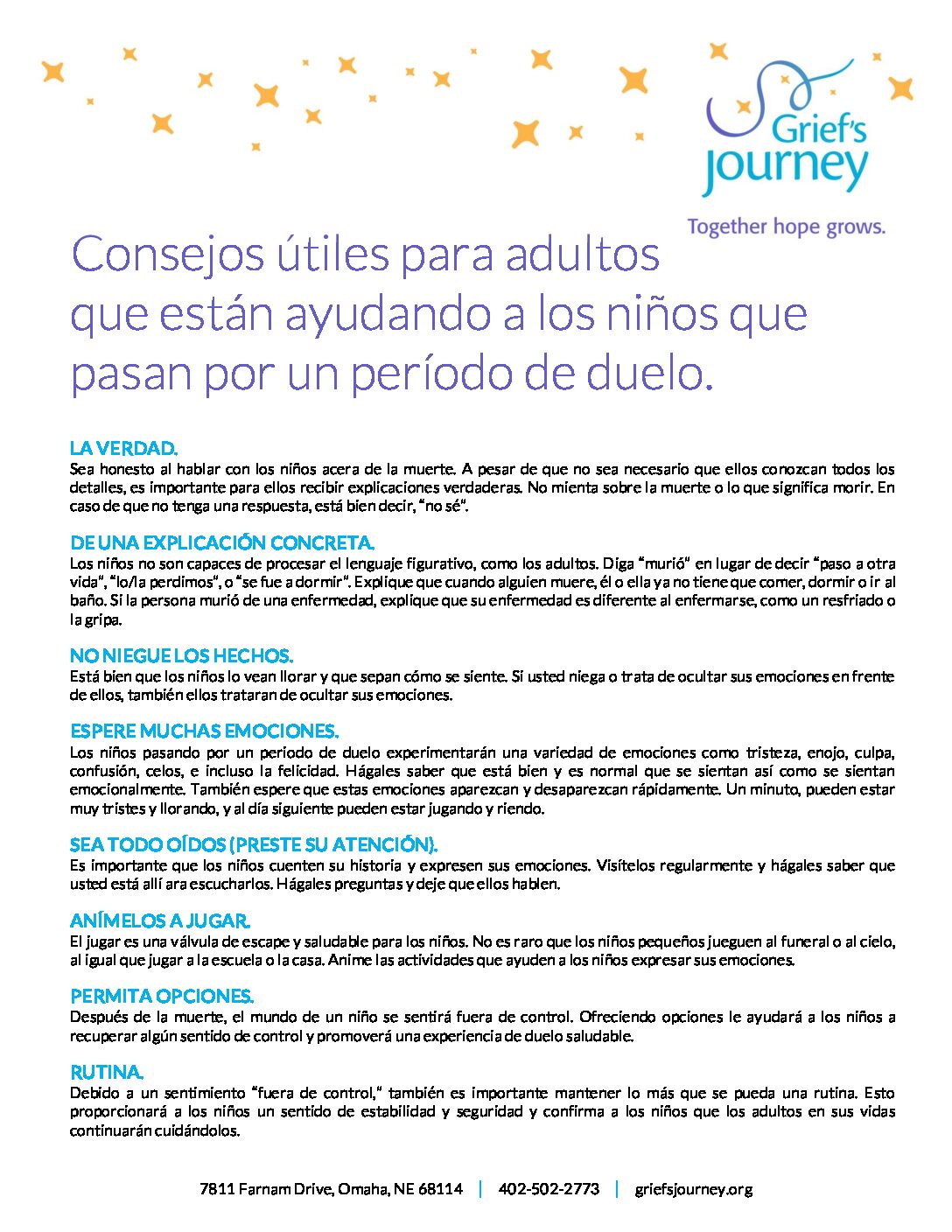 "Week after week, my daughter and I came back, and the support group was the best part of our week. I did my best to open up myself and my grief to the group, and in turn I felt myself growing. Over in the pre-teen group, my daughter was actually "having fun". Let me say that again: My child had fun at a grief support group. She found a precious outlet to voice her grief and she met people her age who understood, and I'm so thankful for that. I have gained so much from this experience, and I think I understand now what moving forward looks like."
Anonymous