Meet our Maker-Partners
We have curated a very special list of makers from across the USA, each specializing in unique grief gifts and keepsakes. Our Maker-Partners each offer meaningful items handcrafted with a lot of love. If you're looking for an extra-special remembrance gift for yourself or a loved one, our Maker-Partners would be deeply honored to help.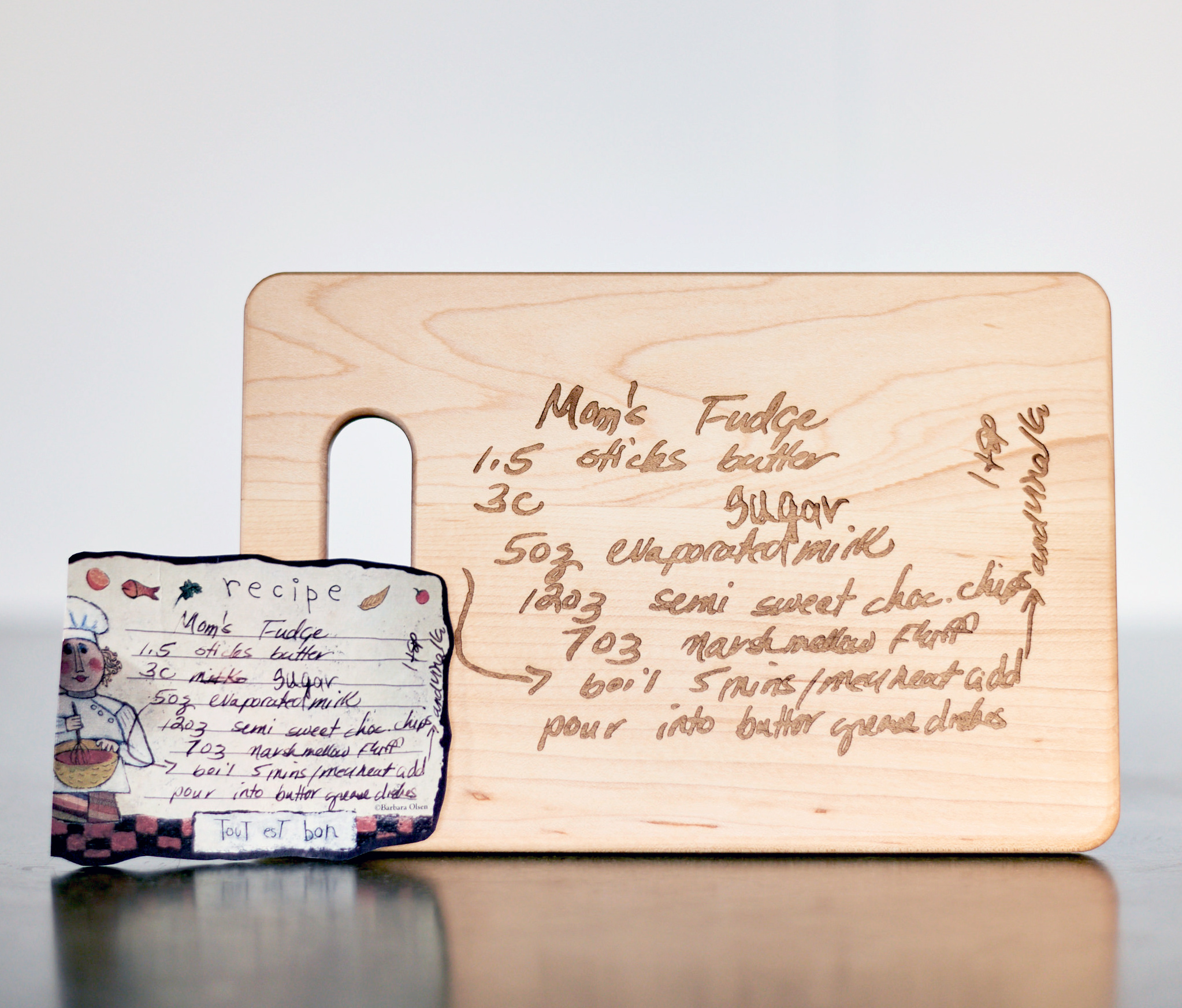 The Recipe Preserve
The Recipe Preserve creates unique and beautiful handwriting gifts, like engraved cutting boards, from a simple photo of an old recipe card. We can now connect back to the author of a handwritten recipe (even if it's just scribbled in a cookbook!) in a new way. What we find in a person's handwriting is so much of their spirit, heart, and, of course, their love of cooking.
"In my experience, remembering and sharing the past makes hoping for the future possible.  Your future will become open to new experiences only to the extent that you embrace the past."