Children and Family Programs
Free and unlimited programs
Ted E. Bear Hollow facilitates peer support by creating a space for "kids to be kids" through a variety of methods including: play, music, art, and reflective sharing. Because grief is a beneficial reaction to death, it is not, in and of itself, a problem to be "fixed," but rather a new reality to learn to live with. Our hope is that participants feel safe to share their story and to find support from others who are grieving. Our groups are formed based on age and/or developmental level. Every group is different, but generally the younger groups spend more time expressing themselves through activity and play.
All of the following programs are free and unlimited, and our vision is to make them as accessible as possible. Please don't hesitate to let us know if you require any special accommodations.
Join us for a brand new type of program in 2022! Self-Care Saturdays are a special time for individuals and-or families to rest, recharge, and regroup in person at our center on 78th and Farnam Street in Omaha. Each month we'll enjoy a different topic, special guest, or fun activity designed to fill our buckets and recharge our batteries. We are excited to carve out this much needed time and can't wait to see you there. (Grief's Journey & Ted E. Bear Hollow programming for ages 3+.)
Games, Journaling, Meditation, Yoga, Art, Baking, and more!
8-Session Family Support Groups
Our 8-Session Bereavement Support Groups are a family program. They are a great choice for families who are ready to dive a little deeper and make a bigger time and attendance-commitment. In this curriculum-based program, the same families attend as a cohort for all 8 sessions as they progress through a series of grief-related topics. The cohort fosters trust and comfort, thus promoting more significant progress and better outcomes. Young children enrolled in Ted E. Bear Hollow participate in their activities alongside older youth and adults who are enrolled in Grief's Journey programs. 8-week series begin throughout the year, so check our calendar or registration page for the most current information.
When: 8-week series begin throughout the year; click register to see the next starting date. 
Family Day Camps are filled with crafts and activities selected to honor and remember special people who have died. During this program, children participate alongside their other family members and friends rather than being divided into their own age group. Camps are fun and light-hearted with seasonal themes such as Back to School and Spring Forward. Check back for upcoming events! Advanced registration is required.
Open to adults with youth ages 3-18
*Please note that masks will be required for all staff, volunteers & participants regardless of vaccination status. 
Registration for 2023 is NOW OPEN
The hustle and bustle of holidays can be especially challenging for people who are grieving. Tinsel & Tears is an opportunity to carve out dedicated time and space to remember loved ones and to make new holiday memories, while honoring the old. These day camps are filled with festive music, crafts, and activities. Whole families and-or groups of friends sign up and participate together alongside other participants and volunteers. There are plenty keepsakes and snacks to take home! 
Join us December 2nd or 3rd 2023 in-person OR register to pick up a take-home kit. 
Open to adults with attending youth ages 3-18. 
If you'd like to volunteer at this event, please email Sandy at slemen@thecollectiveforhope.org
Resource Kits, Library Bags and Care Packages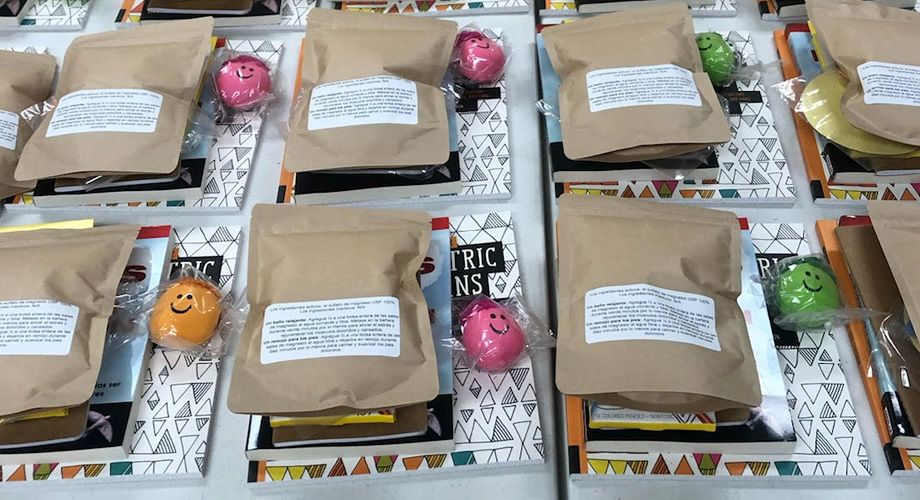 "Ted E. Bear Hollow has helped me a lot, and I wouldn't be as happy and as confident as I am now."
Kaari – Grieving the death of Adam, father
"Ted E. Bear Hollow taught be that it's okay to be sad and that I'm not alone."
Neely – Grieving the death of Dillon, uncle