Pre-teen, Teen, and Adult Programs
Free and unlimited programs
Each program has been designed to break down isolation and stigma, and equip individuals and families with healthy coping strategies and enhanced communication skills.
Please don't hesitate to let us know if you require accommodations such as interpretation.
We often recommend that families who are new to us or to their grief experience get started by attending one of our Monthly Support Group sessions. These sessions are open for families who have experienced any type/relationship of death loss to attend just once or multiple times, and they are held once a month, so they are a great way to get a "taste" for our programs without making a big commitment. During the session time, youth (ages 10 and up) and adults work with trained facilitators in separate age/developmentally-scaled groups. (Ted E. Bear Hollow programs for children ages 3-9 run concurrently.)
When: 2nd Saturday of every month January-October 
Time: 10:30-11:30am CST
Our 8-Session Support Groups are a great choice for families who are ready to dive a little deeper and make a bigger time and attendance-commitment. In this curriculum-based program, the same families attend as a cohort for all 8 sessions as they progress through a series of grief-related topics. Having the same people in your group fosters trust and comfort, thus promoting more significant progress and better outcomes. Youth (ages 10 and up) and adults work with trained facilitators in separate age/developmentally-scaled small groups. 8-week series begin throughout the year, so check our calendar or registration page for the most current information. (Ted E. Bear Hollow programs for children ages 3-9 run concurrently.)
When: 8-week series begin throughout the year; click register to see the next starting date. Time: 6:15-7:45pm CST each week for 8 sessions (currently online via Zoom). 
Camp Hope
Teen Overnight Retreats
Overnight retreats are an incredible opportunity for grieving teens to hang out with other teens who "get it." Campers benefit from the restorative nature of the great outdoors and participate in a variety of activities such as horseback riding, drumming, hiking, photography, ropes courses and a campfire. All food and drinks for the weekend are provided.
In order to attend camp, teens must have attended other programs with their parents/caregivers and get special authorization from Grief's Journey staff.
Space is limited to 20 teens and fills up quickly, so be sure to register in advance!
In order to register, please contact us:
402-502-2773
amarcum@thecollectiveforhope.org
We're not hosting an overnight, this year, due to Covid-19, but we're planning a day full of outdoor activity and socialization.
Adults Helping Adults (AHA)
Grief's Journey offers a free support group for bereaved adults that meet on a different night than the agency's family support groups. Whether you have experienced a recent death or are grieving one from years ago, we invite you to join us. This is an open group so that new members can join at any time, but please register in advance, so we know how many people are attending. No children's programming is provided during this time.
When: 1st and 3rd Thursdays of every month
Time: 6:30-8pm CST
Whether you're grieving your former normal, trying to figure out a new routine, or you're anticipating someone's death, caregiving is tough work. This group is designed to provide you with judgement-free, compassionate peer support and an opportunity for self-care. This group is for adults who are caring for someone with an acute, chronic, and/or terminal illness, disability, or other ailment. It is currently open to adult caregivers only, yet adults will gain access to materials for youth who are similarly navigating this type of loss due to a loved one's illness or injury. The group meets every month, and new members are invited to attend at any time.
When: 1st Tuesday of every month
Time: 6:30-8pm CST
Immigration Loss Grief Support
This service is designed to provide resources and support for individuals / families grieving due to immigration challenges. Support can take multiple forms. Interested agencies and individuals are encouraged to inquire by telephone or email:
402-507-0190 (en Espanol)
402-502-2773 (English)
enespanol@thecollectiveforhope.org
Resource Kits, Library Bags and Care Packages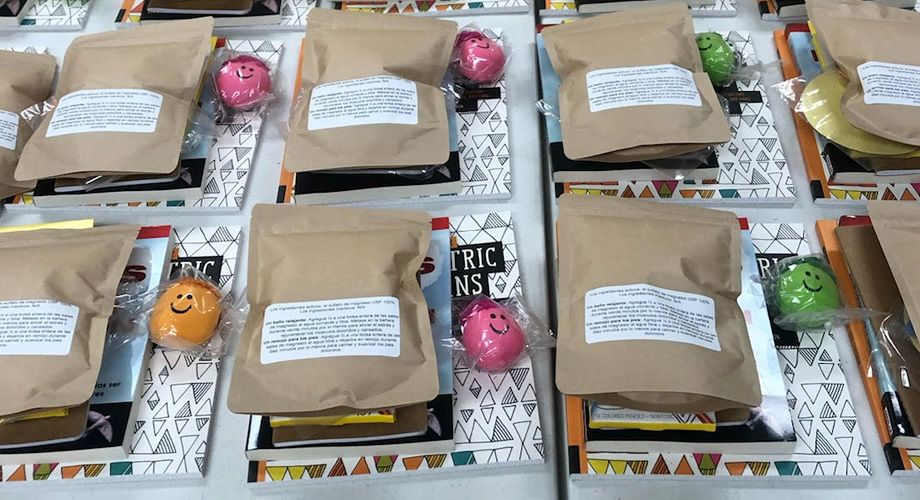 "I cannot express my gratitude enough for what this group has given my daughters. One of my daughters has had trouble consistently committing to anything but this has been a constant that she praises each week. She always says how much she loves the group and the facilitators. Both she and her sister have stated interest in leading a group someday. We went from frequent negative feelings, anxiety attacks and suicidal thoughts, to her looking forward to each group, improved relationships in the family and just overall feeling mentally stable and calmer. Thanks for all that the Grief's Journey team does!"
Anonymous